Documents / Passes
RAD 'Arbeitsdienst Ausmusterungsschein 1935/36'. The card is nicely filled in. Nice and decorative original card in good used condition!
NOÚZ - 'Nationale Gewerkschaftszentrale der Arbeitnehmer' Members Book. Nice booklet, issued in 1944 with stamps pasted from 1944/1945. Regrettably missing the portrait-photo. Nice example in good used condition!
WH (Heer) Wehrpaß. The pass belonged to 'Erwin Jordan'. He was awarded with the SA Sports Badge, the DRL Sports Badge in Bronze, the Iron Cross 2nd Class, Iron Cross 1st Class, Ostmedal and the Kubanschild. Interesting original Wehrpaß!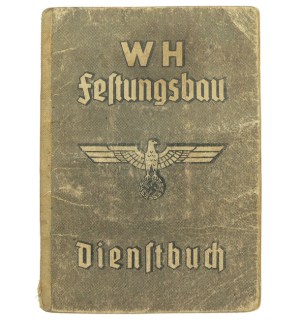 This is a rare original 'WH Festungsbau Dienstbuch' (Wehrmacht Fortress Builders Service Book). Issued on 23 May 1942 to a member within the 'Festungs-Pionierstab 17', complete with portrait-photo. Nice example in good used condition!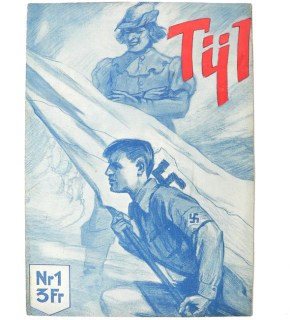 Flemish Magazine 'Tijl', first issue of June 1944, only two issues have been published. The magazine is complete with original inlay flyer. This is a very rare original magazine in good condition!
Luftwaffe Flight Log Book of 'Rudi Ulmer' (Flugbuch). He has flown in a Ju86, Ju52, W34, FW58, He111 and the Do17z. There are 258 flight entries of which 16 registered as enemy flights, bombing Stalino. Very interesting original log book!