All details of business terms, prices & descriptions of items offered for sale in this shop are current, subject to change without prior notice & replace any previously advertised details. Errors & Omissions Excepted.
Agreements between the entrepreneur and the consumer on which these terms and conditions relate, only Dutch law is applicable.
Copyright
Our website operates under standard international copyright law, any use of our images by other parties without our prior written permission is an infringement of our copyright and will result in legal action. This includes use of our images for hard copy publication or any use on the World Wide Web.
Ordering
Items will be hold back by us for 14 days following receipt of order whilst awaiting payment. After this time we reserve the right to cancel the order and offer the items for resale.
Payment
All payments must be made in Euros.
Payment must be made within 10 days after ordering.
The articles are property of Militaria Plaza until the customer has paid it in full.
After consultation and agreement, in specific occasions, products can be reserved by immediately paying at least 10% of the purchase price. After receiving the payment, Militaria Plaza will reserve the product for the consumer for a maximum of six months, during which period the consumer must pay the remainder of the purchase price. Partly payments are not allowed to be paid with PayPal.
If the consumer does not pay the remainder of the purchase price, as referred to in the previous paragraph, on time, the right to the reserved product will be forfeited and Militaria Plaza will be free to offer the product to other consumers again. Militaria Plaza will be entitled to the full amount paid by the consumer as payment of cancellation costs and compensation for loss of turnover.
Accepted payment methods:
- Cash
- Banktransfer
- Paypal (+4% fee), please note that PayPal fees are non-refundable.
- Mister Cash / Bancontact
- Western Union (only for customers outside of the EU who are not able to pay with Paypal, after consultation only)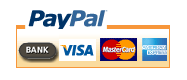 The costs associated with deposit and bank charges (postage and handling) will be borne by the customer.
For those wishing to transfer funds directly into our account the following details are available:
| | |
| --- | --- |
| Bank: | Rabobank |
| Account Name: | Militaria Plaza |
| Account Number: | 1153.39.000 |
| IBAN Code: | NL20 RABO 0115 3390 00 |
| BIC Code: | RABONL2U |
Guarantee & Returns


All items advertised on this web site are of original period manufacture unless stated otherwise. We offer a money back guarantee on all of the goods supplied subject to the terms listed below.
Should you have any reason to dispute the description of any item purchased, you should contact us by email within 14 days of receipt of the goods. In order to get a full refund of the purchase price, the item should be returned to us in the condition as received. If an item is not notified to us within this time, it will be considered as being sold.
This refund offer does not apply to any goods purchased in error (including errors in translation of the text of this web site to another language), on the behalf of a third party, nor to goods that have been damaged, disassembled or tampered with after the purchase. To be eligible for a return, your item must be unused and in the same condition that you received it.
We supply items for collector's (display purposes only) and these items are not intended for actual wear or usage. We do not guarantee the fitting of any clothing, footwear or headgear, nor their suitability for being worn.
The responsibility lies with the customer to ensure that any goods ordered are allowed to be imported into your country. If an item has to be returned, because it cannot be imported to your country, we can offer you other goods to the same value in exchange, minus any return postage & import costs incurred by us. We are unable to give you a refund because you were not aware of the legislation of your country.
Refunds
Once we receive your item, we will inspect it and notify you that we have received your returned item. We will immediately notify you on the status of your refund after inspecting the item. If your return is approved, we will initiate a refund immediately. You will be responsible for paying for your own shipping costs for returning your item. Shipping costs are non­refundable.
Legislation
Swords, daggers, pointed or stabbing weapons and other free weapons according to the Dutch legislation will only be delivered to persons aged over 18 years.
We point out that ordered and delivered contemporary and military-historical articles, especially those from National Socialism, are delivered only for purposes concerning the civic information, the defence of unconstitutional and anticonstitutional activities, the scientific and art historical research, the information and reporting on the events of current affairs or the military-historical and uniform research.
With his order the purchaser binds himself legally to purchase these objects for historical-scientific purposes for the reasons mentioned in the previous paragraph only and not to use them in any propagandistic way or in any other criminal or anticonstitutional way. Orders are accepted under these conditions only.
Privacy
Your address and contact details will only be used for processing your order. Personal details will not be provided to third parties without permission and will be treated confidentially.
International Sanctions
We can't accept any orders from Russia, Cuba, Iran, North-Korea, Sudan, Jemen, Turkey and Syria.
Shipping
The prices of our products are calculated before delivery, excluding shipping costs.
If you are a customer from Asia, Africa, the Middle East or Southern America your country might not be added to our automatic shipping program, you can contact us for a quote for the shipping costs and options. During the ongoing Russian-Ukranian War we can't accept and ship any orders to both Russia and Ukraine.
Although we offer a world wide export scheme, and trust & rely on the various delivery systems used to work properly, it must be understood that items are sent entirely at the customer's own risk. We will package the items well to prevent damage, and obtain all relevant despatch documents etc, but in the event of a parcel being lost in transit we will not be liable for such a loss. We allways ship orders registered. Shipping of the orders is handeled by PostNL, FedEx or DHL.



Brexit
The United Kingdom has left the EU on 31.12.2020. That means you will now be ordering as a customer of a country outside the EU. We will always declare your items under Tariff code group '9705' for "collections and collector's pieces of historical interest". According to www.trade-tariff.service.gov.uk there will be 0% "Third-country duty" import duties to pay. By experience, a charge of VAT will depend on the invoice total as well as on the customs agent in charge.
Electronic Disclaimer
Due to the complexities of the electronic world regarding this web shop, we reserve the right to refuse a sale if there has been an electronic failure in the pricing of any specific item.
---
Algemene voorwaarden

Alle bepalingen worden geacht aan de koper of opdrachtgever bekend te zijn. Deze algemene voorwaarden worden tegenover elke koper of opdrachtgever gehandhaafd.
Op overeenkomsten tussen de ondernemer en de consument waarop deze algemene voorwaarden betrekking hebben, is uitsluitend Nederlands recht van toepassing.
Copyright
Onze website valt onder internationale copyright wetgeving. Het gebruik van afbeeldingen van onze website, op welke manier dan ook, is een schending van ons copyright en hier zal tegen opgetreden worden (binnen de mogelijkheden van de wet). Dit geldt voor gebruik van onze afbeeldingen voor drukwerk, publicatie op het internet of anderszins.
Bestelling
Items worden gereserveerd gedurende 14 dagen na ontvangst van de bestelling in afwachting van uw betaling. Na deze tijd behouden wij ons het recht voor om de bestelling te annuleren en de items opnieuw aan te bieden.
Betaling
De betaling dient te geschieden in euro's.
De betaling dient binnen 10 werkdagen door ons te zijn ontvangen.
Alle artikelen blijven eigendom van Militaria Plaza totdat de volledige betaling door de koper is gedaan.
Na overleg en akkoord kunnen producten in sommige gevallen door de consument worden gereserveerd door aanvaarding van het aanbod, en door onmiddellijke betaling van minimaal 10% van de koopprijs. Na ontvangst van de betaling zal Militaria Plaza het product maximaal 6 maanden reserveren voor de consument, binnen welke periode de consument het resterende deel van de koopprijs dient te voldoen. Deelbetalingen mogen niet worden voldaan via PayPal.
Indien de consument het resterende deel van de koopprijs, zoals bedoeld in het voorgaande lid, niet tijdig voldoet vervalt de aanspraak van de consument op het gereserveerde product en staat het Militaria Plaza vrij het product weer aan te bieden aan andere consumenten. Het door de consument betaalde bedrag komt dan volledig toe aan Militaria Plaza als vergoeding van de annuleringskosten en schadevergoeding voor gederfde omzet.
Geaccepteerde betaalmogelijkheden:
- Contant
- Bankoverschrijving
- Paypal (+4% kosten), let op: gemaakte PayPal kosten zijn niet terugbetaalbaar.
- Mister Cash / Bancontact (België)
- iDEAL (Nederland)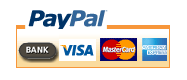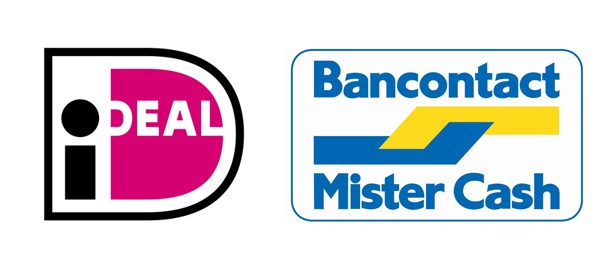 De kosten verbandhoudende met stortings- en bankkosten (alsmede handelings- en verzendkosten) komen voor rekening van de klant.
Voor klanten die een directe bankoverschrijving naar onze rekening willen maken zijn de volgende gegevens beschikbaar:
| | |
| --- | --- |
| Bank: | Rabobank |
| Rekeninghouder: | Militaria Plaza |
| Rekeningnummer: | 1153.39.000 |
| IBAN Code: | NL20 RABO 0115 3390 00 |
| BIC Code: | RABONL2U |
Garantie
Wij bieden een 'niet goed, geld terug' regeling. Dit geldt voor alle artikelen die als zijnde origineel door ons worden aangeboden. De regeling is geldig wanneer een artikel binnen een maand na aankoop bij ons wordt terug bezorgd. Er moet uiterlijk binnen 14 dagen na aankoop contact met ons opgenomen zijn over het terugsturen van een artikel. Het contact opnemen dient per e-mail te gebeuren. Als wij na 30 dagen niets hebben vernomen beschouwen wij een artikel als definitief verkocht.
Om een volledige vergoeding van de aankoopprijs te krijgen dient een artikel geretourneerd te worden in dezelfde staat als waarin wij het hebben aangeboden. De garantie-regeling geldt niet wanneer een artikel na aankoop beschadigd is, niet meer in dezelfde toestand verkeert of wanneer een item uit elkaar is gehaald.
De artikelen die door ons worden aangeboden zijn verzamelobjecten. De artikelen zijn niet voor dagelijks gebruik geschikt. Wij garanderen daarom geen maatvoeringen, als bij een artikel een maat vermeld staat is dit de maat die op het artikel aangetroffen is. Deze maten kunnen afwijken van de hedendaagse maatvoering.
Wanneer een artikel, wat zonder enige verdere garantie dan onze standaard 30 dagen regeling, is verkocht door een door ons gerespecteerde dealer of verzamelaar, als niet-origineel wordt bestempeld kan het zijn dat wij beslissen om het desbetreffende artikel alsnog terug te nemen. Voel u vrij contact met ons op te nemen in een dergelijke situatie.
Terugbetalingen
Zodra wij uw item ontvangen hebben, zullen wij het inspecteren en u op de hoogte stellen dat wij uw geretourneerde artikel ontvangen hebben. Na inspectie en goedkeuring van het item zullen wij u op de hoogte brengen en zullen wij de terugbetaling onmiddelijk in gang zetten. U bent verantwoordelijk voor het betalen van eventuele (retour) verzendkosten, verzendkosten kunnen niet worden vergoed.
Prijsstelling
Wij stellen alles in het werk om ervoor te zorgen dat de prijsstelling op onze website correct is. Echter, als er zich een fout in de prijsstelling van een product voordoet behouden wij ons het recht voor om, ofwel de bestelling te annuleren of om contact met u op te nemen over een aanvullende betaling.
Wetgeving

Alle blanke wapens en de volgens de Nederlandse wet Wapens en Munitie vrij verhandelbare wapens worden uitsluitend verkocht aan personen van 18 jaar of ouder. Bij het bestellen van blanke wapens verklaar je dat deze deel uit maken van een verzameling. Wij versturen blanke wapens alleen met de optie leeftijdscheck 18+. De bezorger controleert of de ontvanger 18 jaar of ouder is.
Als u items aanschaft die in uw land verboden zijn en niet geïmporteerd mogen worden valt dat onder uw eigen risico. Militaria Plaza geeft dan ook geen geld terug. Wel bieden wij u de mogelijkheid om in dat geval andere goederen in ruil te krijgen. Dit mogen dan goederen zijn met dezelfde waarde minus de door ons gemaakte verzend- en invoerkosten.
Wij willen u er op wijzen dat de door ons geleverde militaire en historische artikelen/artefacten, met name die uit de periode van het nationaal-socialisme, uitsluitend bedoeld zijn als onderdeel van een verzameling, ter bescherming tegen illegale en subversieve activiteiten, voor wetenschappelijk en kunsthistorisch onderzoek, onderzoek naar uniformkunde, onderzoek naar militaire geschiedenis en voor rapportage/onderzoek naar de gebeurtenissen tijdens deze periode.
U als koper verbindt zich ertoe bij het plaatsen van uw bestelling deze uitsluitend te kopen voor historisch-wetenschappelijke doeleinden zoals genoemd in de bovenstaande paragraaf en deze op geen enkele andere wijze te gebruiken voor propagandistische doeleinden of voor andere strafbare of ongrondwettelijke doeleinden in te zetten. Alleen onder deze voorwaarde worden bestellingen aanvaard.
Privacy
Uw adres en contact gegevens worden alleen gebruikt voor het afhandelen van uw bestelling. Persoonlijke gegevens worden niet aan derden verstrekt zonder toestemming en zullen vertrouwelijk behandeld worden.
Internationale Sancties
Wij accepteren geen bestellingen uit Rusland, Cuba, Iran, Noord-Korea, Soedan, Jemen, Turkije en Syrië.
Verzending / levering
De prijzen van onze artikelen zijn berekend voor levering exclusief verzend- of transportkosten.
Verzending van de artikelen geschiedt in principe binnen 5 werkdagen na ontvangst van de volledige betaling door de koper.
De artikelen worden met de grootst mogelijke zorg ingepakt om zo eventuele schade te voorkomen. Wanneer een pakket verloren gaat tijdens het transport zijn wij niet aansprakelijk voor een dergelijk verlies. Alle artikelen worden verzonden op eigen risico van de koper of opdrachtgever, tenzij schriftelijk anders vermeld.
Verzending van de bestellingen geschiedt door PostNL en in principe worden pakketten uitsluitend aangetekend verzonden.

Onverminderd het vorenstaande schept de door de verkoper opgegeven levertijd geen verplichtingen, zodat overschrijding van de levertijd de wederpartij nimmer het recht geeft op schadevergoeding, ontbinding van de overeenkomst of het door derden doen leveren van het geen wat is overeengekomen.