Lapel Pins / Tinnies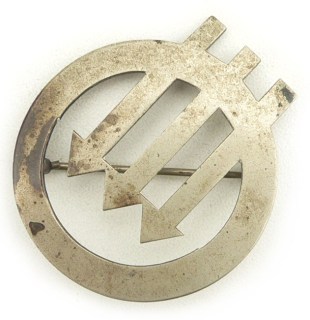 'Eiserne Front' Member's Brooch (Mitgliedsbrosche). The brooch is showing the the Antifascist Circle. The brooch has a functional pin and catch to its reverse. The brooch is not visible maker marked. Nice original brooch in good used condition!
Japanese Army and Navy Veterans Badge or so-called IRA (Imperial Reservists' Association) membership badge. Complete with its functional pin and catch construction. Nice example in good condition!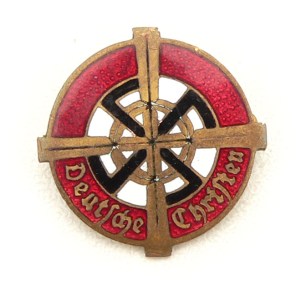 'Deutsche Christen, Reichsbewegung' (DC) Membership Badge (Mitgliedsabzeichen). Maker marked by the company of 'Willi Merten' and marked with 'Ges.Gesch.' on the back. Scarce badge in good condition!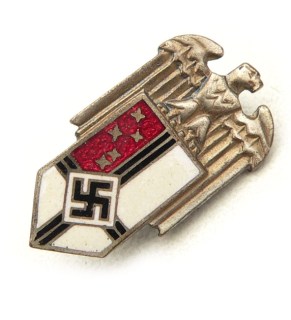 'Reichskolonialbund' (RKB) 'Amtsträgerabzeichen in Silber'. The Reich Colonial League (Reichskolonialbund) was a collective body that absorbed all German colonial organizations during the time of the Third Reich. Rare original example in very good condition!
Nice set of 2 early type NSDAP Membership Badges (Parteiabzeichen) from the pre-1933 period. Matching set of small and larger type badge, both marked with 'Ges.Gesch.', both badges are of course complete with their functional pin/catch construction. Nice original set!
'Bund Nationalsozialistischer Deutscher Juristen' (BNSDJ) Members Pin (Mitgliedsabzeichen). Nicely maker marked by the company 'Klotz u. Kienast'. Scarce badge in good condition!