Books / Booklets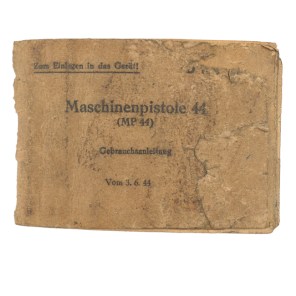 Rare original German 'Maschinenpistole 44' (MP44) instructional manual (D1854/3). The booklet features 16 pages with explanation and instructions about handling the 'Sturmgewehr'. The booklet is in heavily used and fragile condition. Extremely rare original booklet!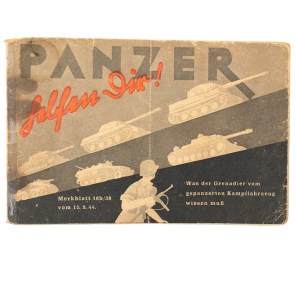 Very rare original late war German instructional manuel called "Panzer Helfen Dir!" (13b/38) which covered everything the grenadier needs to know about the armored fighting vehicles. Repaired at the spine, otherwise good used and complete condition. Extremely rare and interesting original booklet!
Hard to find out of print reference book "The Knights Cross of the Iron Cross", by "Dietrich Maerz", signed by Author. The full-colour book features 411 pages full of high quality photographs. Book in very good condition with minor traces of usage!
'Keurjaarboek 1932-1942', published for the tenth anniversary of NSB Publisher 'De Amsterdamsche Keurkamer', the publisher of Mein Kampf. The book features 618 pages with many interesting photographs. Rare original book in very good condition!